About
Courtisane is an independent high-class escort service run by Carmen. She offers 2 to 24 hour dates to ambitious people of all sexes in the city of Berlin. Her charge is based on the time you spend together, not on special practices. You decide what you want to do together individually and in consent with each others wishes. This service is provided by choice and under financial and emotional independence. It is based on the belief that voluntary sexwork is possible. Prostitution is legal in Germany - if it happens in consent, it's even moral, legitimate and fun for the people involved.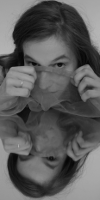 Carmen is born and raised in Berlin, she is an academic in humanities and works in IT as a QA executive. She is a soprano, pianist and also committed to charitable purposes in the political and cultural sector. She is a vibrant and self-conscious, yet neat and charismatic woman. Honesty, naturalness and authenticity are important to her. Carmen is a good listener and a challenging conversational partner, who reflects both your words and her own. As a humanist she favours to escort you to classical concerts, exhibitions or readings. She likes international cuisine of top-quality and appreciates a glas of dry red wine from time to time. Carmen feels drawn to open-minded, intelligent people. Her first language is German, she speaks a little English and a little less Frensh, too. | » carmen@courtisane.de » Carmen's blog posts

Click the gallery to see some recent pictures: Galerie
Service and Rates
Carmen offers two different kinds of services. 1.) Classical Escort: This means cultural and erotic escort in one, which costs 350€ for 2 hours minimum and 1290€ for 24 hours maximum (on a first date). You may visit a concert, a restaurant or some cultural event and get intimate afterwards or in between in a more private moment. 2.) Cultural Escort: This means cultural escort only, which costs 75€ for 1 hour minimum and 225€ for 4 hours maximum. You may attend a cultural event, a party, a dinner, anything in public, but won't get intimate in between.
Classical Escort

2h 350€ (another h each 100€)
6h 750€ (another h each 50€)
12h 1050€ (another h each 25€)
18h 1200€ (another h each 15€)
24h 1290€


Cultural Escort

1h 75€
2h 125€
3h 175€
4h 225€
Favours and Disfavours
Carmen is an open-minded, sexually aware person. She likes girlfriend sex and deep-kissing the same as massages, toys, anal practices and light spanking as long as it is concent with both parties. She is not into BDSM, that's why she won't offer dominant or submissive compositions to be part of her escort services. She's also very eager about safer sex. So please, don't ask for OWO or other unsafe practices!
Carmen will listen to your ideas, without judging your fantasies. She's not a double standards person and regards discretion as one of the basal rules in erotic escorting. But the content of a meeting always depends on the individual partner, esp. in bed. So if you are very keen about a special practice, you better not book an escort date. Carmen won't give a guarantee on special practices to happen during a date.
Contact
If you are interested in a date, please contact Carmen via e-mail. Tell her something about you, suggest a date and content for your meeting. And please, give it some time! Carmen is doing this only casually, besides her regular job and family life. She won't like the dates to be arranged in an urgency. It will be necessary to have a phone call prior to the date to arrange bindingly.
Terms and Conditions
This is a service provided by choice, under financial and emotional independence. Therefore, Carmen will choose her clients by some criteria, of which the most important is your general intelligence, respectfulness and practice on equallity. But Carmen may decline for any reason.
If you or Carmen cancel the date during the first half hour, you won't need to pay any charge, but 10¤ for compensation. If the date, for any reason, is canceled later, the fee for the time you actually spend together will be charged anyways. Every party is allowed to cancel a date at any time and for any reason.
Besides from Carmen's fee, the client will pay for any other expence during the date. The fee is to be given to Carmen at the beginning of the date or transferd to Carmen's account in advance.